Instagram Grandmother Filter Name, Can Change Young Faces to Old!
What Is Instagram's Grandmother Filter?
Instagram Grandma Filter Name
How to Get Instagram Grandma Filter
Conclusion
JSMedia – It's been a while since we talked about cool filters on Instagram. So, on this occasion, Jakarta Studio will present a unique filter that is also viral on IG.
The filter in question is Granny instagram filters. So have you ever heard of it or even seen the results? For those who are curious about this one filter, please refer to the discussion from Jakarta Studio below.
What Is Instagram's Grandmother Filter?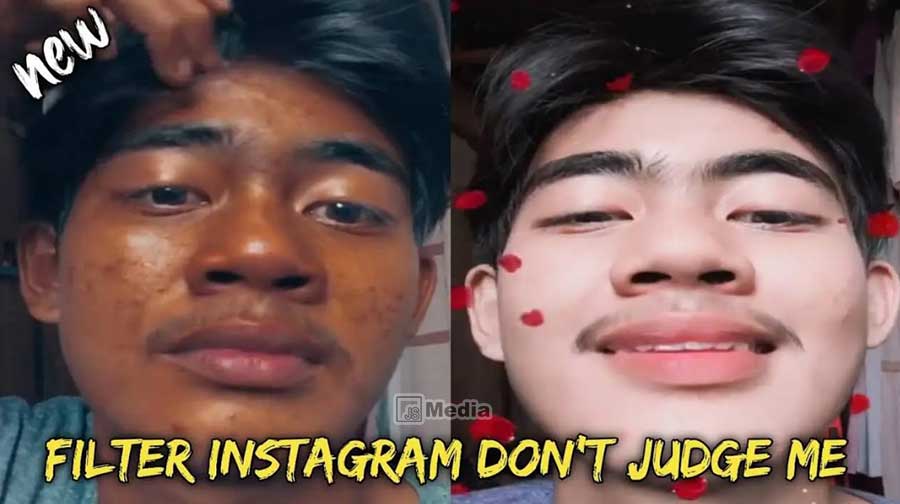 Is a filter that is currently popular among IG users. Where the effect given by the filter can make our faces look old. In other words, if you use this filter, you can change the faces of teenagers into grandparents or grandparents.
Of course it is very interesting to try. Because with this Instagram grandmother filter, we can know what our faces will look like when we are old. So curious and want to know how to get this Grandma IG filter?
Also Read: Instagram Acne Filter Names
Instagram Grandma Filter Name
Now to be able to get the most popular filter on IG, we must know its real name. So that later it will be easier to search for these filters and can be saved and used to create stories.
The real name of the instagram granny filter is Dont Judge Me 2.0. You can directly do a search on the effects section to get the filter. Don't know how? Check out the following tutorial.
How to Get Instagram Grandma Filter
Once you know the real name of the granny filter on IG, it will be very easy to find and download it. For those of you who may not know and are trying it for the first time, please follow the guide below.
1. Open your Instagram application.
2. Next go to Your Stories.
3. Swipe the filter section to the left.
4. Then select the Browse Effects option.
5. Tap on the Search option in the corner.
6. Then type the filter name 'Dont judme me 2.0'.
7. Wait for the search results to appear.
8. Choose a filter from the @dwikiferdi99 account
9. Tap the save option at the bottom.
10. Finally, just try to use it for Instagram stories.
11. How easy is that? Just try it.
Also read: How to get BTS Meal Filter
Conclusion
Thus a brief discussion on how to get the grandmother filter on the latest Instagram. With this Don't Judge Me 2.0 filter, you can easily change young faces to old ones. Hopefully the article above can add to your list of cool filter collections.