How to Open a Domain on the Inazuma Map, the Prizes are Fantastic
Domain Locations in Inazuma and How to Open It
1. Empty Boat of a Thousand Gates
2. Violet Court
3. Shakkei Pavilion
4. Court of Flowing Sand
5. Formation Estate
6. Momiji-Dyed Court
Conclusion
JSMedia – In Genshin Impact, we know the Domain. What's that? In simple terms, a domain can be interpreted as a dungeon that is usually used to store various valuables in Genshin Impact.
Therefore, when you successfully open and complete a domain, you will get various rewards. And with the presence of the new Inazuma region in Genshin Impact 2.0, of course it also brings new domains which we can explore.
Well, of course you have to know how to open new domains located in the Inazuma area. In total there are about 6 domains available for you to complete and take the prize. Want to know how?
Domain Locations in Inazuma and How to Open It
There are so many rewards that you can get if you manage to open a domain. Among them are artifacts, ascension materials, talent ascension and many others. So for that, for those of you who are just starting to explore the Inazuma area, here are some domain locations, how to open them and also the prizes you can get.
1. Empty Boat of a Thousand Gates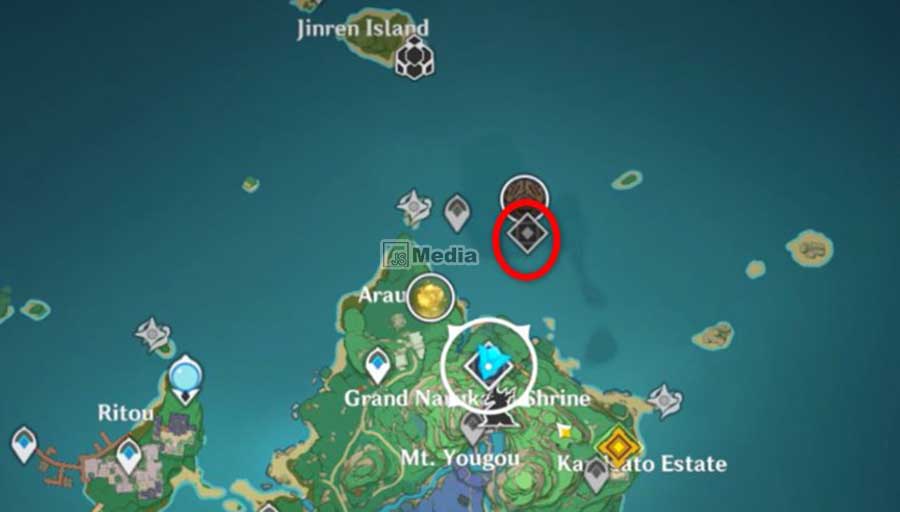 This one domain is included in the type of one time domain. This means that you can only open and get a gift from there once and will not be able to repeat it at another time. This one domain is located in Araumi, Narukami Island.
Empty Boat of a Thousand Gates belongs to the underwater domain. This is one of the most difficult domains to open in Inazuma. But when you open it, you can use the teleport waypoint between the main island and the domain.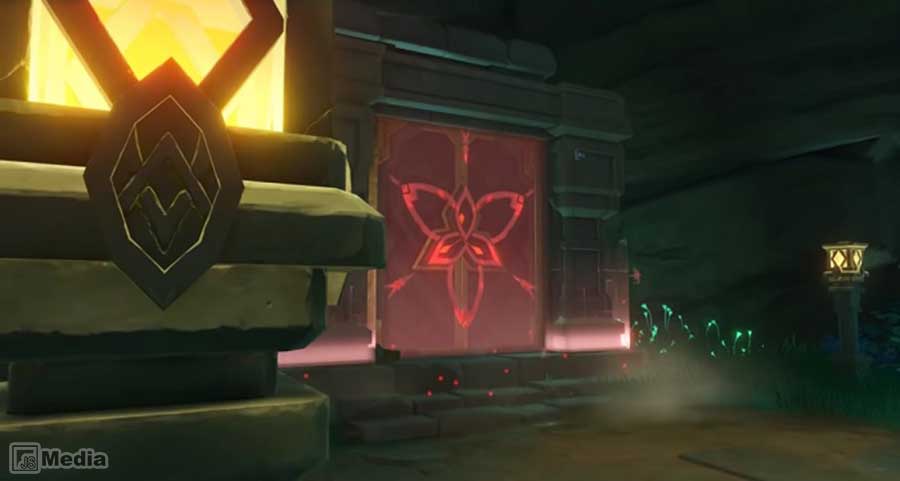 In addition, there are so many prizes that you can get when you open it, such as primogems, exp, electro sigil, hero's wits, mystic ore, mora and so on.
Here's how to open the Empty Boat of a Thousand Gates domain:
First, you have to complete the Sacred Sakura Cleansing Ritual quest and get the Memento Lens item.
Then go to the Empty Boat of a Thousand Gates domain location.
After that activate the Electro Monument to open the gate and access the underground labyrinth with
uses 3 Memento Lens to scan all three Earth Kitsune.
Solve spinning cube puzzles so that the water in the cave recedes.
Go deeper into the cave, you will find several enemies that appear.
If you don't want to fight, just run and you'll find the next puzzle.
Complete the next 2 puzzles and you have successfully unlocked the domain.
2. Violet Court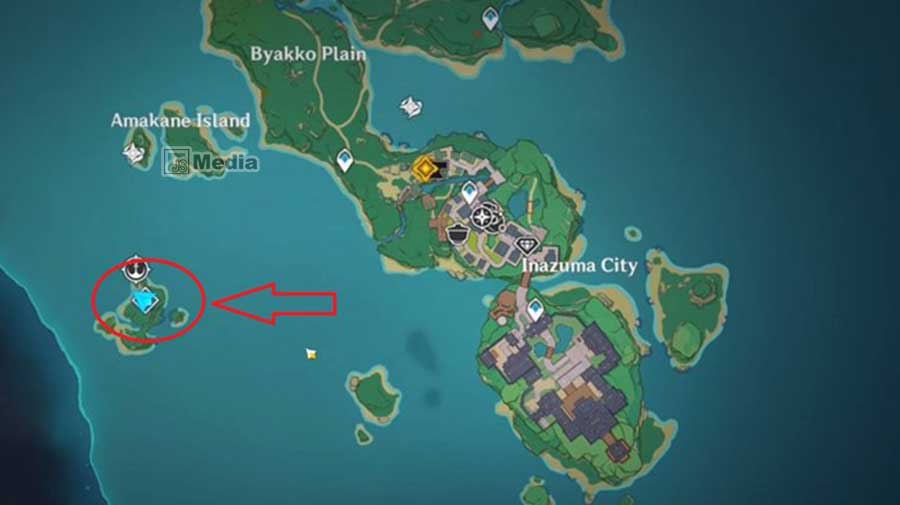 The next domain is arguably one of the easiest to open. The location of the Violet Court domain is on the island of Narukami, west of Inazuma city. It was precisely between Inazuma's territory and Kujou's encampment. This domain is fairly easy to find.
Among other domains, Violet Court is probably one of the domains that you will visit often. Because there are so many important rewards that you will get when you open it. Among them are Mora, EXP, tansience talent and some character ascension materials.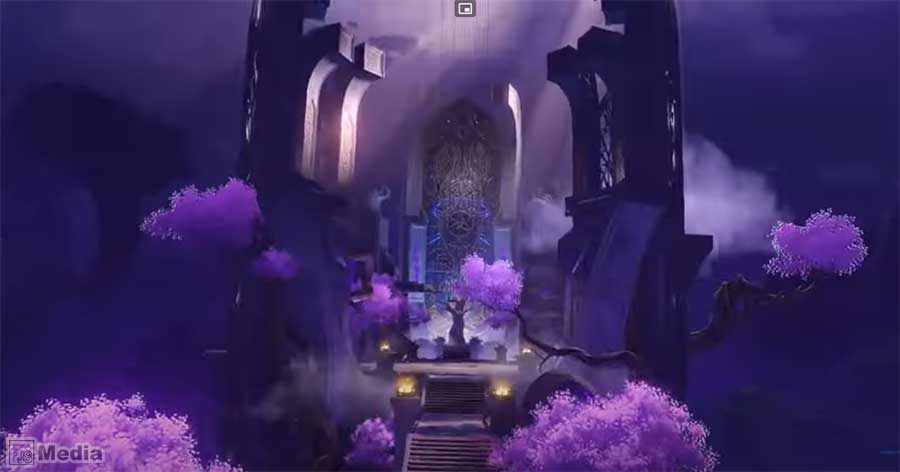 Then how to open a Violet Court domain? It has been said before that this domain is fairly easy to open. You just need to come to the location of the domain, then touch it to unlock it.
Also Read: How to Get Rewards from the Sacred Sakura Tree
3. Shakkei Pavilion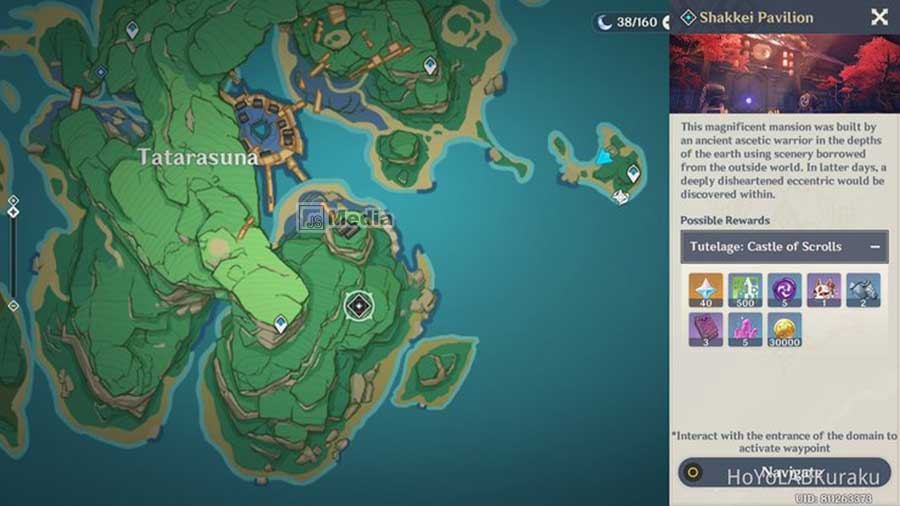 This one domain is located in Tatarasuna, Kannazuka Island. It is located underground and is one of the domains that is quite difficult to open. However, this is equivalent to the rewards offered such as primogems, exp, electro sigil, mystic ore, hero's wits and so on.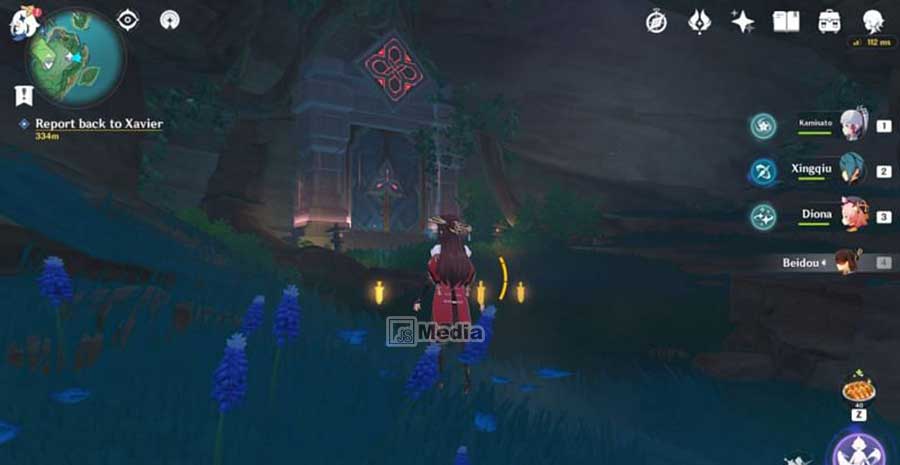 Here's a tutorial for opening a Shakkei Pavilion domain:
First of all, finish Tatara Tales quest to unlock Kamuijima's cannon
After that teleport to the Waverider waypoint on the east side of Tatarasuna beach.
Summon the nearest electrogranum to activate the cannon.
Use the cannon to shoot the rock debris outside the domain.
Destroy the stone until you see a yellow flash.
Then use waverider to go to the domain location.
Touch the domain to open it, easy right?
4. Court of Flowing Sand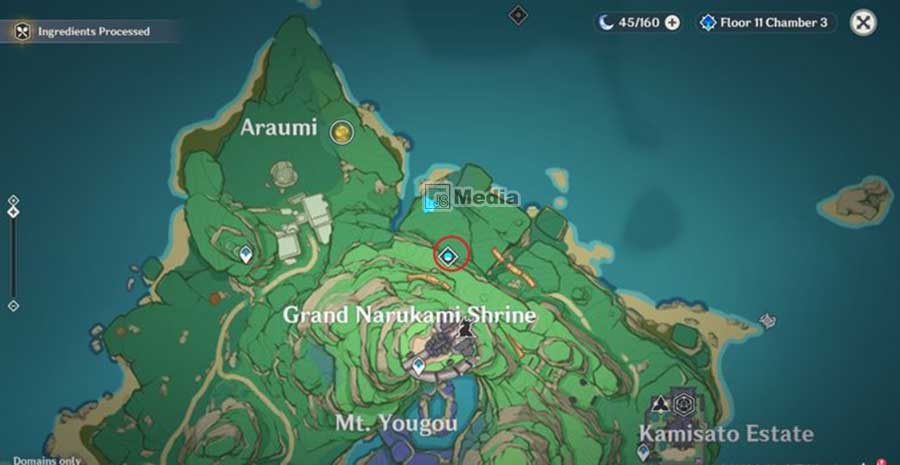 Switch to one of the other easy to unlock domains. You can find this domain on Mount Yougou, Narukami Island. The prizes offered by this domain will be different every day.
For example, on Monday and Thursday the available rewards are Coral branches, Tuesday and Friday for Narukami's Wisdom items, Wednesday and Saturday to get the Mask of Wicked Lieutenant.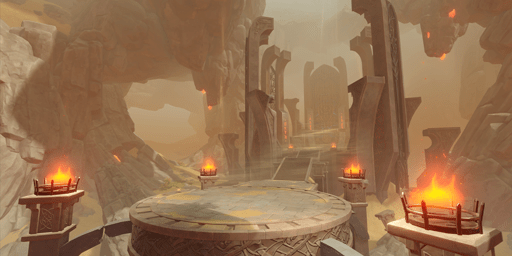 To open this one domain, you just need to go to the domain location that has been marked on the map. Then the interaction with the door will open the domain immediately. Is that easy?
5. Formation Estate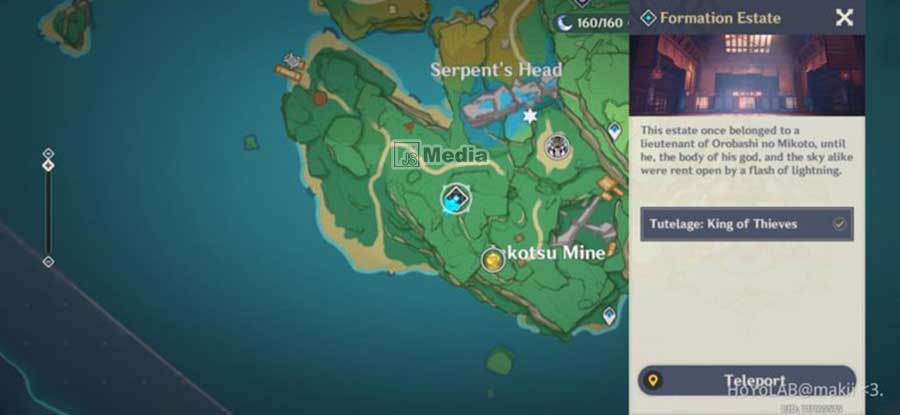 The next inazuma domain is in the Jakotsu mine, Yashiori island. There are several prizes that you can get from this domain such as primogems, exp, mystic ore, hero's wits and others.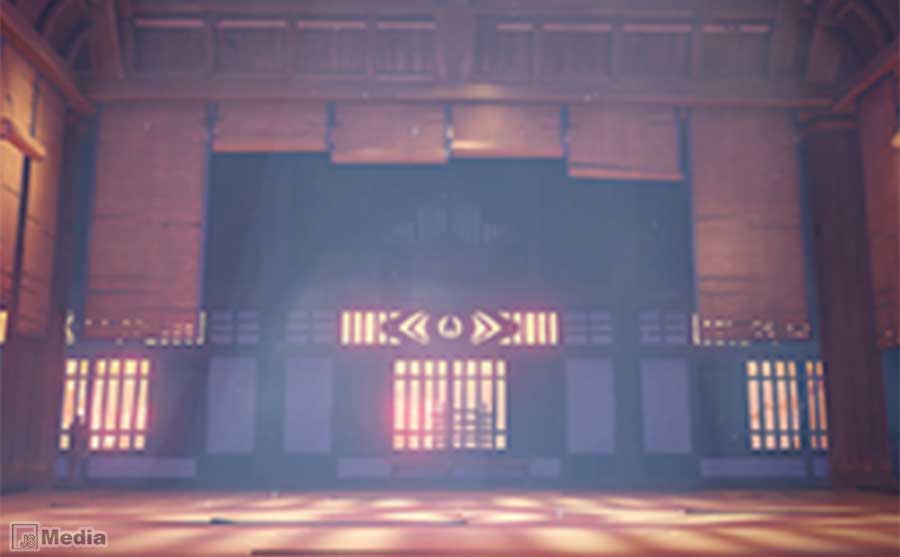 To open a Formation Estate domain, please refer to the following tutorial:
Complete the Orobashis' Legacy quest to stop the rain in the area.
Then follow Seelie who is outside the domain.
Light the four torches that are there.
Activate the cube mechanism in the middle.
Interact with the domain gate to open it.
6. Momiji-Dyed Court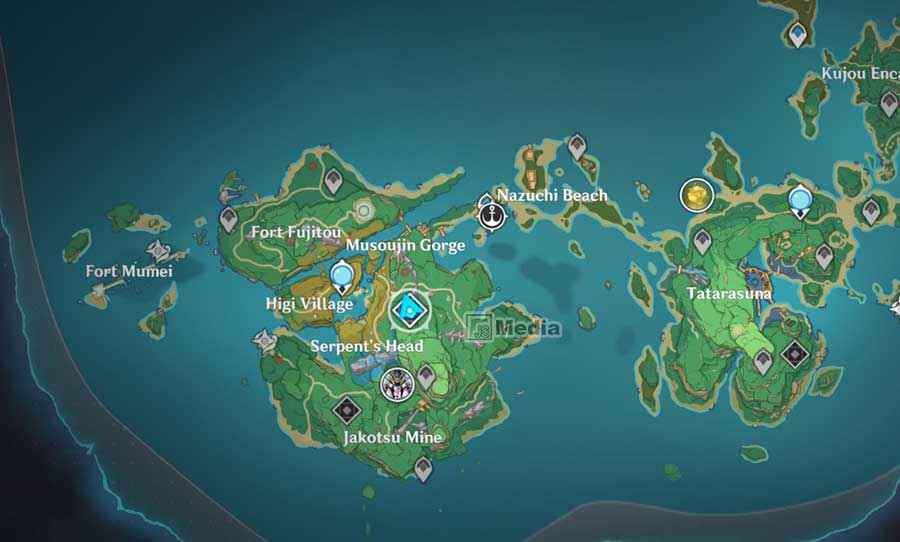 For this one also includes a domain that is very easy to open. The location is on Yashiori Island, to open it you only need to touch the domain gate.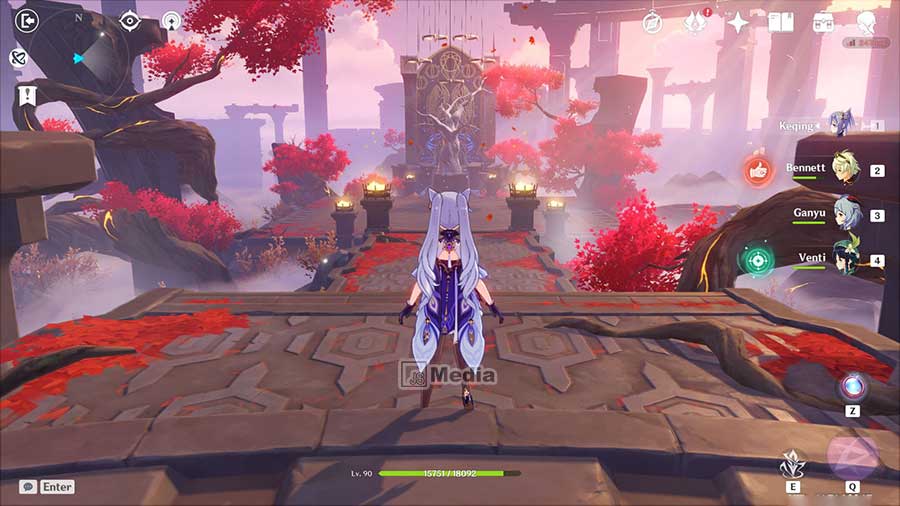 Apart from giving Mora and EXP rewards, Momiji-Dyed Court is one of the favorite domains to collect many artifacts such as:
Emblem of Severed Fate
Shimenawa's Reminiscence
Tiny Miracle
Resolution of Sojourner
Conclusion
Thus the discussion about the location and how to open all the existing domains in Inazuma. Domains are one of the best places to get various kinds of gifts, artifacts and items for character ascension.
Hopefully the tutorial above can be useful and look forward to other interesting information only at Jakarta Studio. Because there will be so many other cool trick tips that we will always update every day. So don't miss it!