Download DPS Hacker v32 Full Latest Version for Free, FF Account Safe?
Benefits of DPS Hacker v32
System Requirements DPS Hacker v32
Download Link DPS Hacker v32
How to Use DPS Hacker v32
Is DPS Hacker v32 Guaranteed Safe?
JSMedia – Not a real gamer if you don't know hacking. This is a common thing for players to do. In addition to having fun, who knows you're on hockey and managed to get a sultan's account.
Even though not a programmer, ordinary players can do it through an application. As long as you are willing to study the guide that will be explained, there is always a possibility of success.
Talking about hacking, how long have you been eyeing an FF Sultan account, but always failed? Maybe there is something wrong with the application you are using. DPS Hacker v32 is one of the best to make it easier for you to do hacking. With just one application, the hacking process can run smoothly. Let's get to know more about this one hacking application.
Benefits of DPS Hacker v32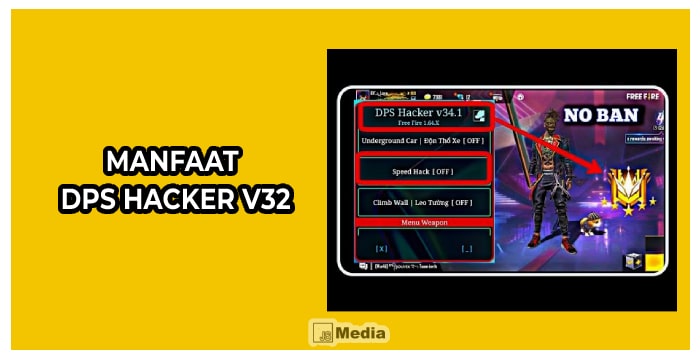 Maybe you are familiar with this application from the previous version. DPS Hacker v32 is a special hacking application for online games. Well, this time we will discuss specifically for mobile games Free Fire.
There are lots of FF sultan accounts milling about. Humane if you want the cool items in it. Unfortunately, not everyone is as lucky as the owner of the account, considering the price of FF items owned by the sultan's account is quite expensive.
One quick way to get it is to take advantage of the DPS Hacker v32 application. Instead of being curious, it's better to try it once. Think of it as an exercise to reclaim your account if it gets hacked at any time.
System Requirements DPS Hacker v32
| | |
| --- | --- |
| App Name | DPS Hacker v32 |
| Version | Latest |
| File Size | 6.02 MB |
| Operating system | Android 4.0 or Higher |
| File Upload | mediafire.com |
Download Link DPS Hacker v32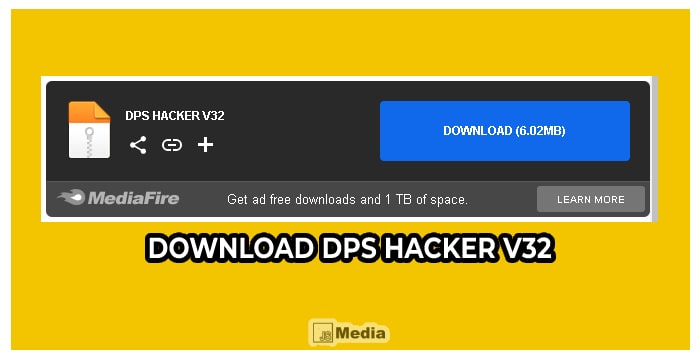 Unlike other official apps, this hacking app is only available on certain platforms on the internet. Anyone can download it for free, and you can get the app at the link below.
>>Link Download DPS Hacker v32<
The application, which was just updated last July, is only 6 MB in size, so it won't take up much space on your phone. Because it doesn't come from an official application provider, you have to install the application manually as follows.
Turn on permissions"Installation from unknown app sources" in phone Settings.
After that, search for download files.
Then, click the Install button.
Wait until finished
Application ready used.
Unfortunately, iOS users cannot use it yet because this application is specifically made for the Android system.
Also Read: Download Hacker Dark VIP MOD Apk Full Latest Version for Free
How to Use DPS Hacker v32
Using the application is very easy to do as long as you have the right and clear guidelines as below. Just look at the following steps.
Make sure DPS Hacker v32 app installed properly and followed the instructions as above.
Before installing, make sure you already know sultan's username that you want to hack.
After that, open DPS Hacker app the.
When you open the application, you will be asked to enter a password. Input HACK VIP SH in the available password field.
After successfully logging in, put FF account user ID previously noted.
Then choose one social media accounts to connect accounts, Be it Gmail, Facebook or VK.
Click the Confirm button Hack Accounts.
Final, click Open Free Fire.
Is DPS Hacker v32 Guaranteed Safe?
Before discussing whether this application is safe or not, you must promise to take full responsibility for what you choose at this time. If you choose to use this application, then there are people who will feel disadvantaged because the sultan's items they have collected so far are missing.
Because the application does not come from an official platform, then you must be aware that there is a possibility that the registered data is leaked. However, if you are very curious about getting a sultan account in the FF game easily, just do it. Apply the method described previously. Don't forget to use a backup account to avoid the main account banned for being found out.
Judging from the benefits that have been described in the review, this application has two sides. Namely for positive interests such as seizing an account that has been hacked, or doing irresponsible hacking. If you try hack sultan account, return the account after trying it.
Some of the risks have already been described. However, still hacking is not a good way to get something you want. So, if you want to have a sultan account, let's keep improving your skills and win various free items.