Top 3 Sidelaner MPL ID Season 7 Regular Season!
Top 3 Sidelaner MPL ID Season 7 Regular Season!
Sidelaner currently plays an important role for META. Where the Sidelaner acts as the second largest cause of damage after the jungler.
Usually Sidelaners are strong after the middle of the game and usually use strong heroes from the late game like Marksman.
ALSO READ: Top 5 Hero Pick MPL ID Season 7 Regular Season!
Out of the number of existing players according to SPIN Esports, there are 3 players who stand out the most and can be considered the top 3 Sidelans. Who and why
Watt – Genflix Aerowolf
Watt was originally planned as a jungler, but apparently there was a change in the middle of the season and it made Watt become a Sidelaner again.
Although he actually plays pretty well, his potential is very exhausted in the Sidelaner, with a pretty large pool of heroes, it can be Bane, Beatrix and many other heroes.
For his own stats, Watts does pretty well as a Sidelaner KDA 4.4 then 648.7 GPM and 5.8 APG.
---
Cheap MLBB diamonds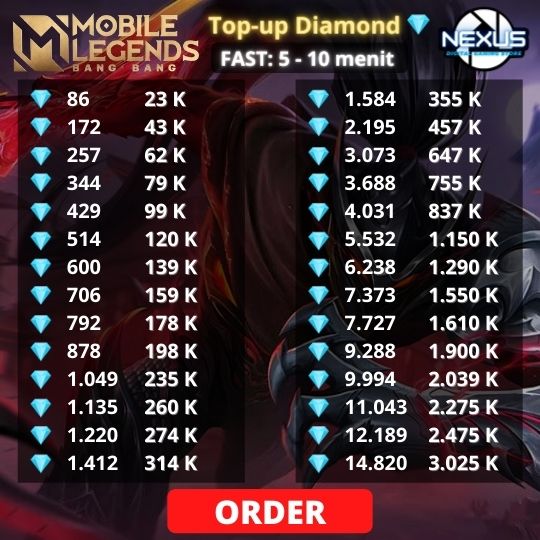 ---
For those of you curious about Watts gameplay, check out the highlights below.
https://www.instagram.com/p/CM7H6iWlnHW/
CW – ONIC Esports
CW is a Sidelaner from ONIC Esports who can be said to have improved a lot. Before that, CW wasn't even consistent in playing different roles.
For season 7, however, CW did not move and secured his place in the line-up as a Sidelaner.
CW's stats in MPL ID Season 7 are also very good. For the score KDA 5.0 then 679.7 GPM and 5.5 APG.
A few highlights from the CW game in week 7 MPL ID Season 7.
https://www.instagram.com/p/CNrwJE4FzBB/
ALSO READ: Not Magic Wheel, but Skin Legend Granger will be released through this event!
Klee – EVOS Legends
Clover is also one of the strong Sidelaner players this season. After moving from the previous team, Clover has become a strong Sidelaner for the EVOS Legends team this season.
The stats are pretty good where the score is KDA 5.8 then 637.9 GPM and 4.9 APG. Clover is also very strong with his signature heroes, namely Wanwan and Harith.
A little highlight for Clover's good game.
According to SPIN Esports, these are the top 3 Sidelans of the regular season of MPL ID Season 7. Do you agree or do you have another name that you think is better?
ALSO READ: 5 MLBB Heroes with the Best Win rates in MPL ID Season 7 Regular Season!
Don't forget to visit the SPIN website for more current updates and follow our Instagram and Youtube.